Cardiff Theosophical Society is located on the south side of Newport Road between the bus stop at the end of Stacey Road (which is blocked off) and the traffic lights for the Albany Road turning. We have a large blue and white sign at the front of the building.
__________________
FROM THE MOTORWAY
Here are some directions for Cardiff Theosophical Society from Junction 30 on the M4.
M4 Cardiff from London,
Birmingham, Swansea, Bristol.
Leave the M4 at junction 30, then at roundabout take the 3rd exit onto the A4232 (signposted Pontprennau, Cardiff Gate, Retail Park)
A4232
Cardiff Gate Service Area
A4232
At roundabout take the 2nd exit onto the A4232
A4232
At roundabout take the 2nd exit, then merge onto the A48
A48
Shell Pentwyn Service Station
A48
Branch left, then merge onto the A4161
A4161
Branch left, then at roundabout take the 2nd exit onto the A4161 (signposted City Centre)
A4161
At roundabout take the 2nd exit onto the A4161
A4161
At traffic signals continue forward
Several set of light passing Comet etc
A4161
Carry Straight on at Royal Oak Pub
A4161
Just before you get to us you will pass the Royal Oak pub on the left and we are at the next set of lights. You can't park on Newport Road and Stacey Road next to us is blocked off, so if you carry on to the first left turn after the Lodge (Priest Road) and then turn left again into Stacey Road, it should be quite easy to park.
Arrive at Cardiff Theosophical Society
_____________________
The Severn Bridges
If you cross on the Old Severn Bridge M48, you will have to pay a toll in both directions.
If you cross on the New Severn Bridge M4 then you will pay a toll to get from England into Wales but getting out of Wales into England is free. Don't ask!
PARKING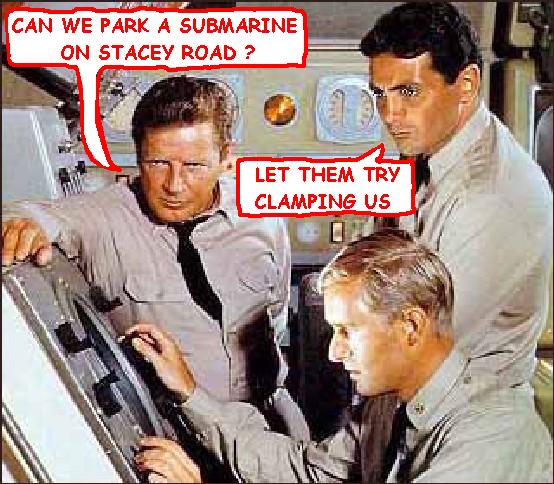 It is usually quite easy to park at the bottom end of Stacey Road at the side of the Lodge in the evenings and at weekends. A permit system operates but you should be able to find an unrestricted space.
Alternatively it is usually easy to park along the streets on the north side of Newport Road and parking is generally unrestricted here.
BUSES
We are on the main bus route from Cardiff City centre to St Mellons and Newport.
Ask for Albany Road/Newport Road Junction
Buses available 30 30D 44 45 49 40
TRAINS
We are just over a mile from Queen Street station (NOT Central Station). If you are fit you can probably walk it in less than 15 minutes.
For a bus - turn right on coming out Queen Street station and walk to Sainsbury's - Cross to Hypervalue - The Buses for Newport and St Mellons stop on the other side of the road outside the Dumfries Place multi storey car park.
Main Bus Station is next to The Central Railway Station
Buses available from both Dumfries Place and Central Station 30 30D 44 45 49 40
Ask for Albany Road/Newport Road Junction
BICYCLES
Several members come by bike - You can store your bike safely inside the building during meetings.
___________________
Air Travel to Cardiff
Cardiff International Airport (CWL)
Cardiff International Airport is located at Rhoose, Nr. Barry, about 12 miles west of Cardiff City Centre.The airport, which is extensively equipped for large passenger and cargo aircraft, is accessed via A4232 from the City Centre, A4050 from Culverhouse Cross, then A4266 and B4265 to the west of Barry.
All routes to the airport are well signposted. Flight destinations include Amsterdam, Paris, Cork, Dublin, Manchester and Toronto by Scheduled airlines, and numerous destinations through Charter operators. Low Cost operator bmibaby operates to Spain, Italy, Switzerland and UK airports, with flights throughout the week to some destinations.
Fast Trains and Bus Services X91 and 95 connect the airport with Cardiff Central Bus and Train stations, and Car Rental Hire is available at the airport. "Airport Taxis" are based at the main Arrivals Terminal.
Visit Cardiff International Airport (CWL) on www.cwlfly.com Phone (01446) 711 111 for fuller details. Flight Arrivals at Cardiff International can be accessed on UK TV Teletext and the CWL website.
206 Newport Road,
Cardiff, Wales, UK, CF24 -1DL
Try these links for
more info about Theosophy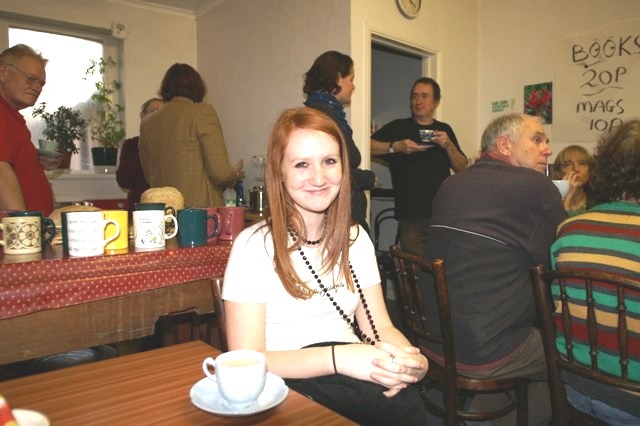 Cardiff Theosophical Society meetings are informal
and there's always a cup of tea afterwards
The Cardiff Theosophical Society Website
The National Wales Theosophy Website
Theosophy Cardiff's Instant Guide to Theosophy
Theosophy Cardiff's Gallery of Great Theosophists
Dave's Streetwise Theosophy Boards
The Theosophy Website that welcomes
If you run a Theosophy Study Group, please
feel free to use any material on this Website
This is for everybody not just people in Wales
Independent Theosophy Blog
One liners and quick explanations
About aspects of Theosophy
The Voice of the Silence Website
An Independent Theosophical Republic
Links to Free Online Theosophy
Study Resources; Courses, Writings,
The main criteria for the inclusion of
links on this site is that they have some
relationship (however tenuous) to Theosophy
and are lightweight, amusing or entertaining.
Topics include Quantum Theory and Socks,
Dick Dastardly and Legendary Blues Singers.
An entertaining introduction to Theosophy
High Drama & Worldwide Confusion
as Theosophy Cardiff Separates from the
Welsh Regional Association (formed 1993)
It's all "water under the bridge" but everything you do
makes an imprint on the Space-Time Continuum.
A selection of articles on Reincarnation
Provided in response to the large number
of enquiries we receive on this subject
Within the British Isles, The Adyar Theosophical Society has Groups in;
Bangor*Basingstoke*Billericay*Birmingham*Blackburn*Bolton*Bournemouth
Bradford*Bristol*Camberley*Cardiff*Chester*Conwy*Coventry*Dundee*Edinburgh
Folkstone*Glasgow*Grimsby*Inverness*Isle of Man*Lancaster*Leeds*Leicester
Letchworth*London*Manchester*Merseyside*Middlesborough*Newcastle upon Tyne
North Devon*Northampton*Northern Ireland*Norwich*Nottingham
Perth*Republic of Ireland*Sidmouth*Southport*Sussex*Swansea*Torbay
Tunbridge Wells*Wallasey*Warrington*Wembley*Winchester*Worthing
No Aardvarks were harmed in the
The Spiritual Home of Urban Theosophy
The Earth Base for Evolutionary Theosophy
____________________________________
A B C D EFG H IJ KL M N OP QR S T UV WXYZ
Complete Theosophical Glossary in Plain Text Format
1.22MB
___________________________
Classic Introductory Theosophy Text
A Text Book of Theosophy By C W Leadbeater
What Theosophy Is From the Absolute to Man
The Formation of a Solar System The Evolution of Life
The Constitution of Man After Death Reincarnation
The Purpose of Life The Planetary Chains
The Result of Theosophical Study
_____________________
Preface to the American Edition Introduction
Occultism and its Adepts The Theosophical Society
First Occult Experiences Teachings of Occult Philosophy
Later Occult Phenomena Appendix
Preface Theosophy and the Masters General Principles
The Earth Chain Body and Astral Body Kama – Desire
Manas Of Reincarnation Reincarnation Continued
Karma Kama Loka Devachan Cycles
Arguments Supporting Reincarnation
Differentiation Of Species Missing Links
Psychic Laws, Forces, and Phenomena
Psychic Phenomena and Spiritualism
Try these if you are looking for a
local Theosophy Group or Centre
UK Listing of Theosophical Groups

General pages about Wales, Welsh History
and The History of Theosophy in Wales
Wales is a Principality within the United Kingdom
and has an eastern border with England.
The land area is just over 8,000 square miles.
Snowdon in North Wales is the highest mountain at 3,650 feet.
The coastline is almost 750 miles long.
The population of Wales as at the 2001 census is 2,946,200.
.